TFS - Canada's International School
TFS is a Toronto private school that was originally called Toronto French School. The school decided to move its focus from being a French language school to one that positioned it as a world class international school. Sparkplug was responsible for communicating this shift – and we did so through external and internal materials that were provocative and challenged people's perceptions of other established schools. Our client's reaction? Magnifique!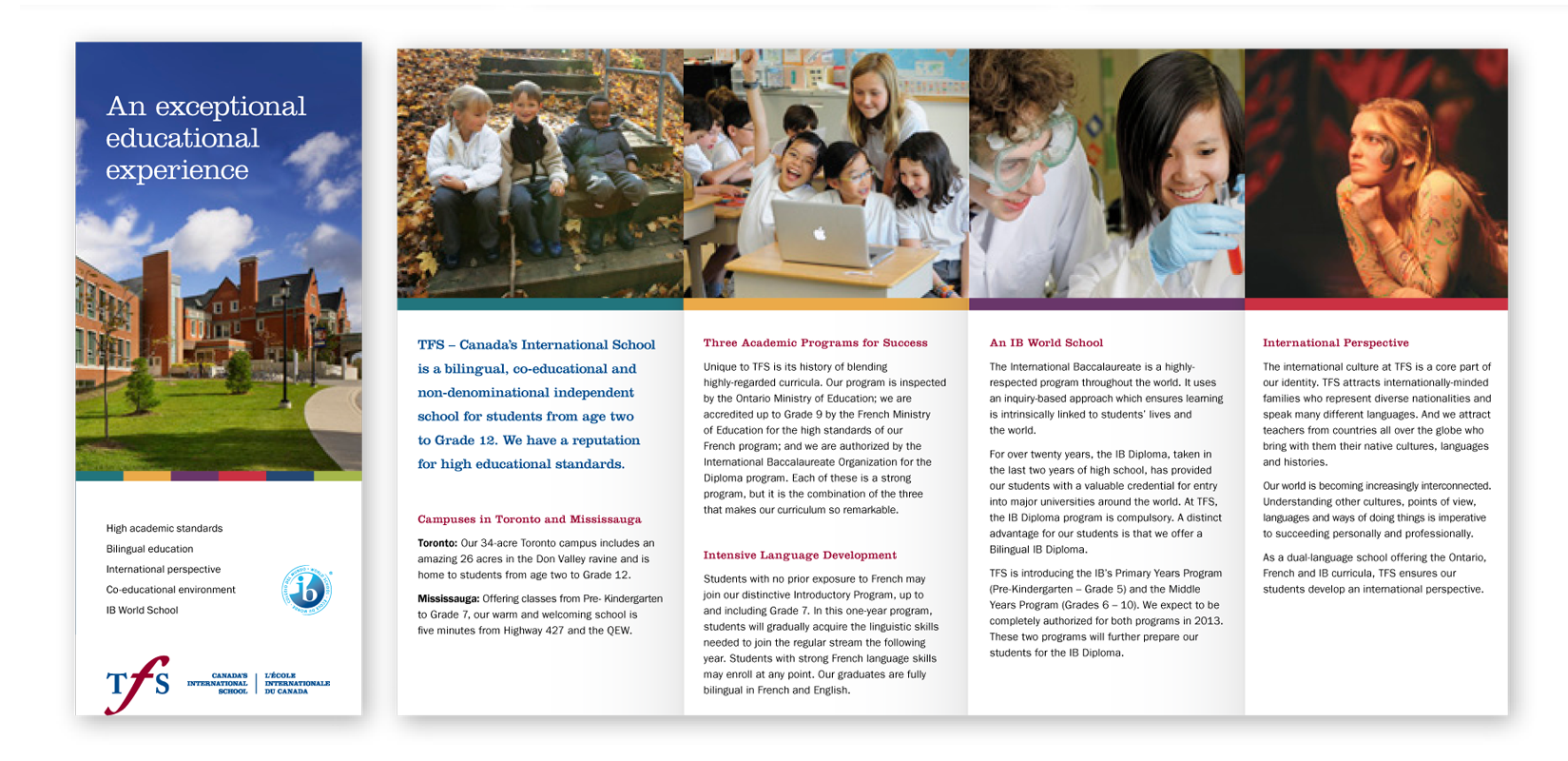 Top: The theme and materials developed for TFS' 50th anniversary celebration.
Bottom: The Incredible Results brochure that focused on the academic journeys of TFS graduates.
"When TFS decided to rebrand itself as "Canada's International School", we decided we needed to be a little cheeky in repositioning ourselves relative to other Toronto private schools. We found a willing and able partner in cheekiness with Sparkplug. Essentially the message to the other schools (and their parents) was: "We're international and YOU'RE NOT!" As you can see, Sparkplug perfectly executed the mandate, as well as helpfully suggesting that we place the ad on bus shelters outside our rival schools, which only added to the fun. We got noticed (and we got more students!)"
John Godfrey, Former Headmaster of TFS – Canada's International School